How to Make/Modify/Cancel an Appointment
How do I make an appointment?
It's easy as 1-2-3.
Log on to HERE with your student ID and password, then fill out the form as through as possible.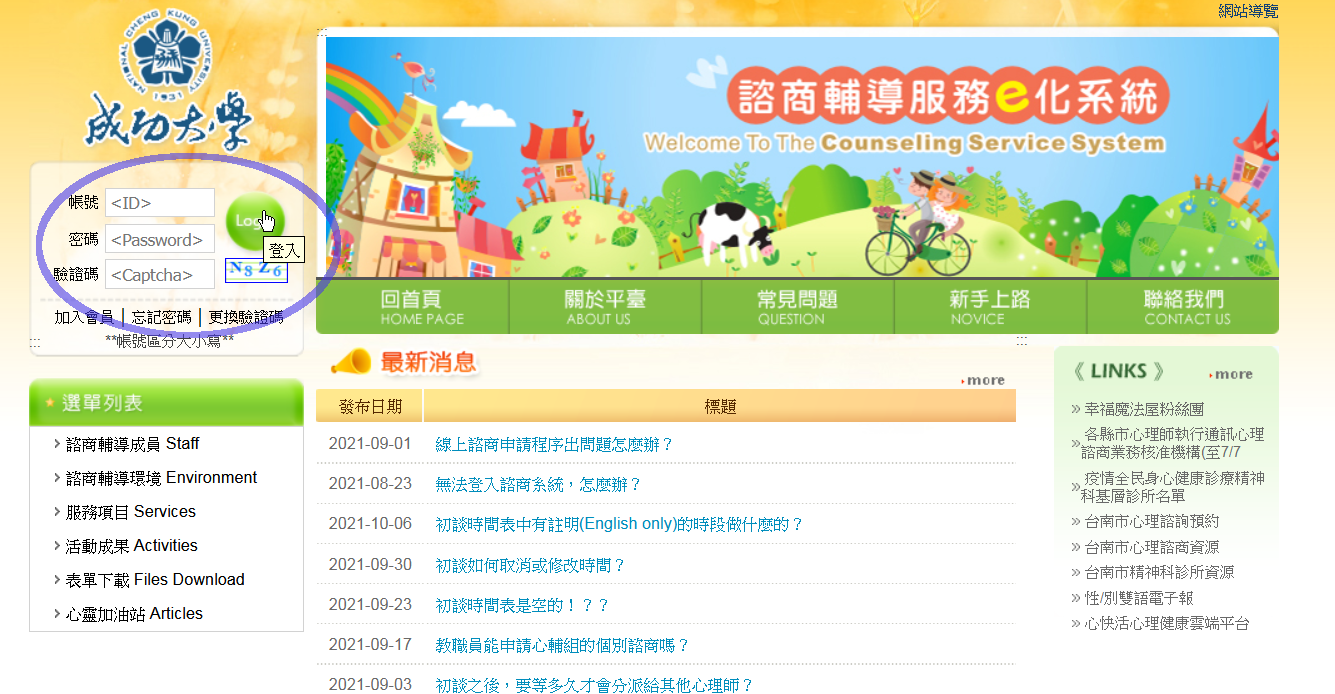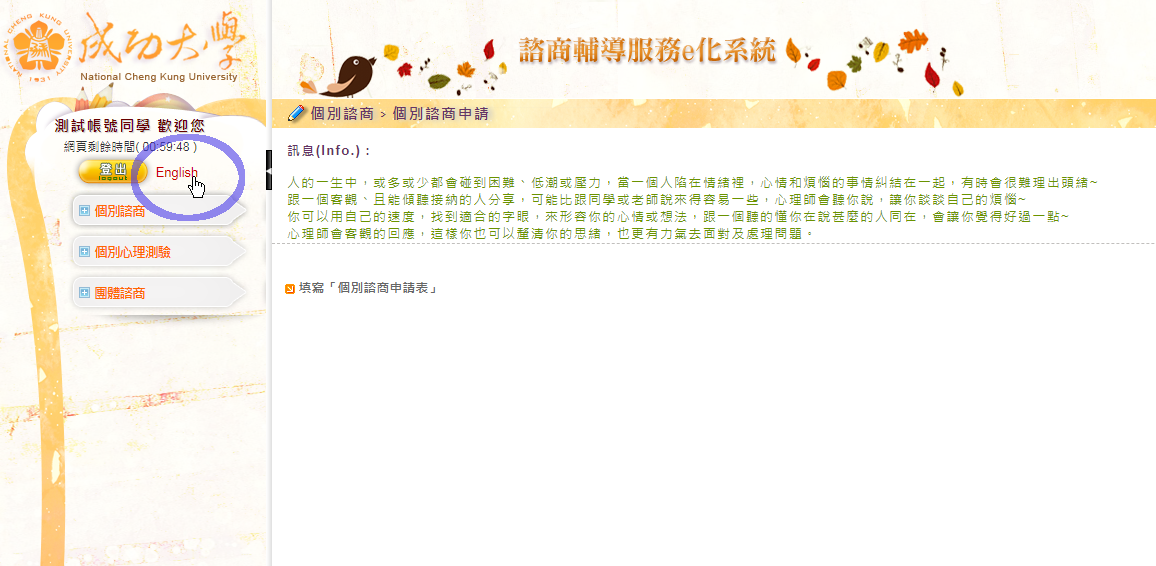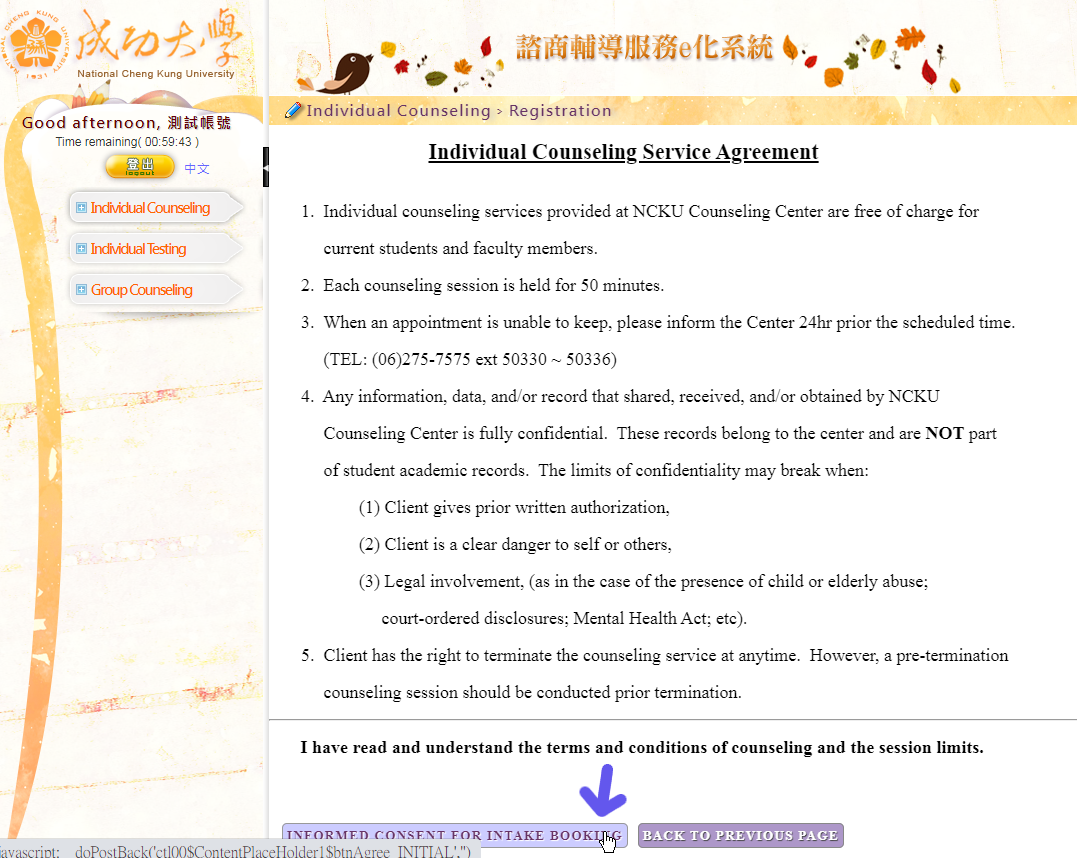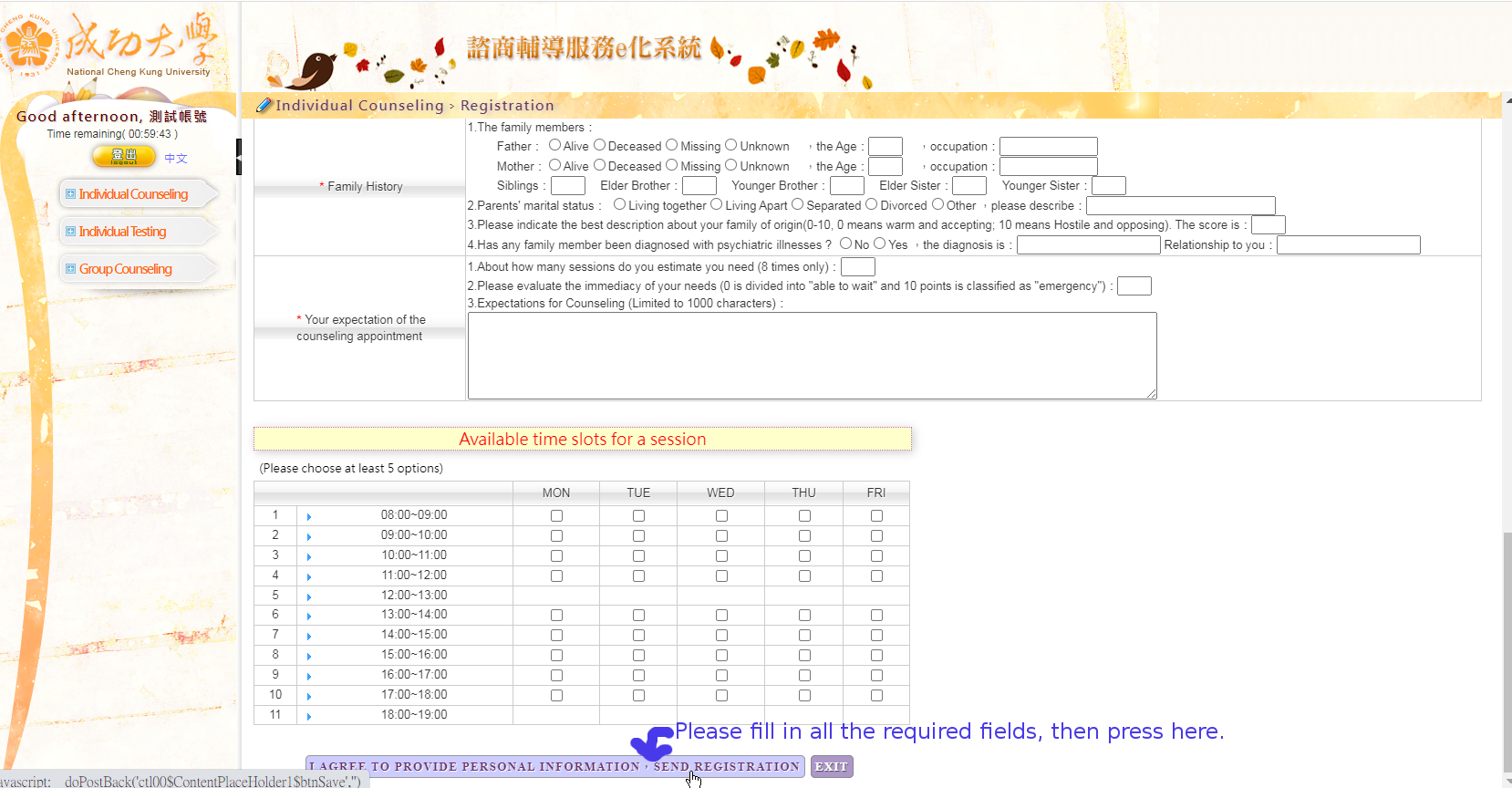 How do I modify/cancel an appointment?
If you want to modify/cancel the appointment, you can...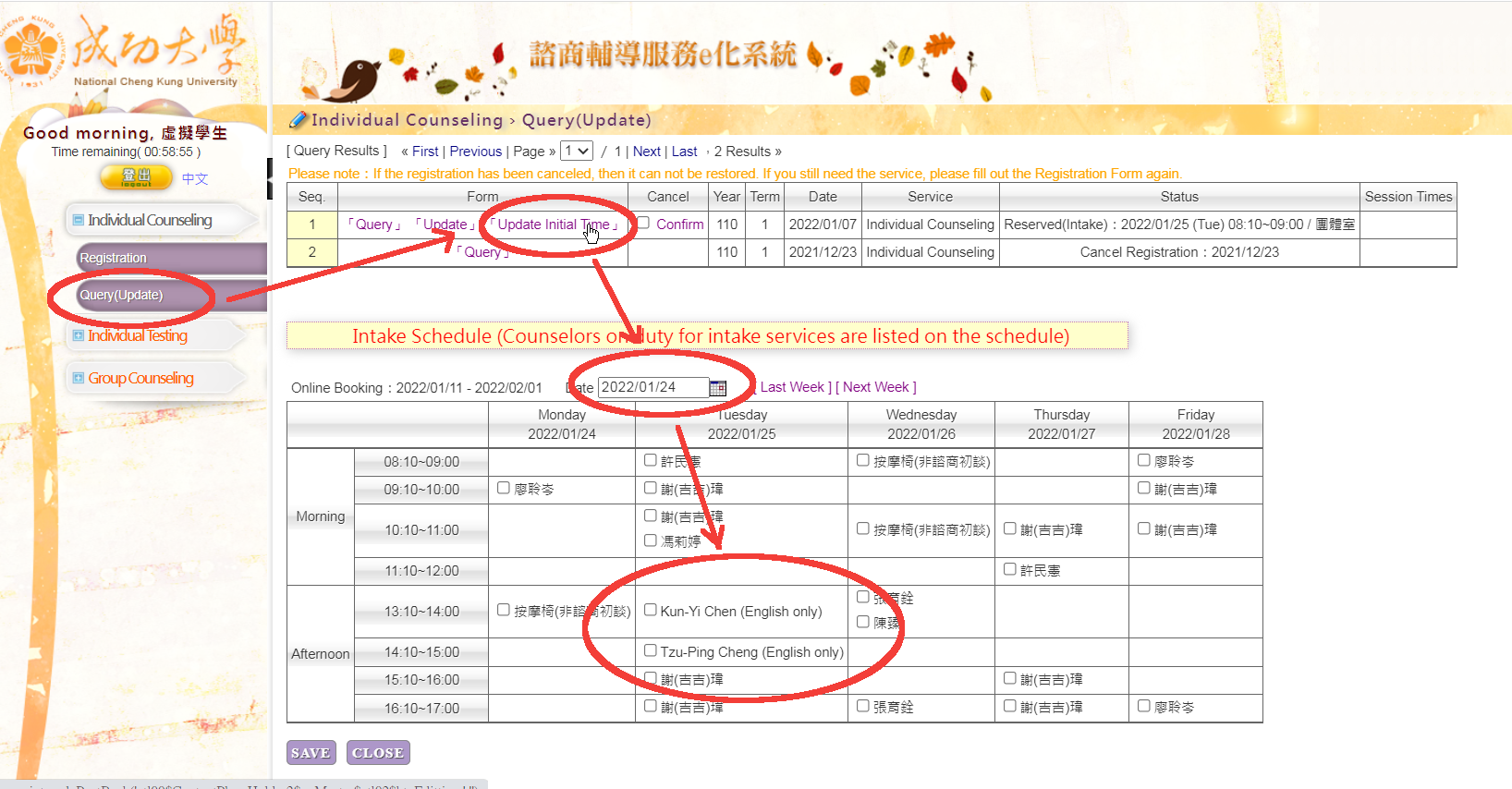 Should you encounter any questions, please feel free to call us at 06-2757575 # 50320 or email us em50320@email.ncku.edu.tw.